What's that? I hear disco calls in the distance.. is that the warm glow of a neon light in the sky? Do you smell poppers? AH! 'Tis Pride month, of course! Moreover, while the aforementioned reasons (and fuckin' Covid — so not an ally) are why I will not be partaking in any parades this year, as a queer, non-binary individual, Pride is a really important time — where an entire facet of humanity, so long demonised and cursed away, can boldly be who we are in the light of day, and rage against a society that, in many ways, still refuses to accept us. Well fuck them, and, if you, dear reader, are among them, now is probably a good time to tell you to fuck off and hurt as well. Happy Pride!
Furthermore, as queer music writer, it's wonderful that we live in a time where queer-made music is so abundant, so wide-reaching, and so mainstream. BUT — how did we get to this point? I've scoured the internet for articles upon articles (mainly in research for tHIS article) but I'm yet to find one that covers queer music across all eras and all genres — at least not one that covers the best, and forgets the rest. Well, call me ambitious, arrogant or just plain bored proud, because that's what we're doing today. To celebrate Pride month, join me as we go on a journey through a history of queer music, stopping off for some choice cuts along the way.
---
the 1950s.
---
Obviously, queer music was scant in the 1950s, with the US still in a post-WWII, pre-Stonewall state of mind on the subject. Regardless of this, there were at least two extremely prolific figures with LGBTQ+ ties, both game-changers in their respective genres.
---
Here's Little Richard – Little Richard (1957)
An instant firebomb of controversy and outrageousness, Little Richard stands untouched as a figure of defiance in a time where such a thing didn't exist — a gay, black man from Georgia in the 50s, and a successful one at that. Of course, it helped that his greatest hits, many found on this, his debut album, stand as some of the best rock'n'roll standards ever recorded. What's more, they aggressively hold-up today, proving that the King & Queen is royal enough to demand such a title.
One for the gaylist: Rip It Up
Lady in Satin – Billie Holiday (1958)
The most beautifully-haunting jazz singer of her time, the tragedy of Billie Holiday is well-documented, and informed her performances to the point where you can hear it in her voice. Songs like You Don't Know What Love Is and I'm a Fool To Want You, while not presented in a queer context, take on a new fragility when performed in Lady Day's weathered-yet-vivid contralto, making for a deeply affecting listen.
One for the gaylist: You Don't Know What Love Is
---
the 1960s.
---
With homosexuality still a criminal act in much of the world during this decade, it's fair to say we're still finding our feet . Once again, the queer music of the 60s is really only defined by one huge star, but it could be agreed that there weren't many huger at the time.
---
Dusty in Memphis – Dusty Springfield (1969)
A pivotal moment in the history of blue-eyed soul and northern soul movements, and in the greater soul genre, Dusty Springfield's landmark Dusty In Memphis is a triumph for the singer, encapsulating her sound beautifully, packing massive hits like Son of a Preacher Man as well as dazzling album cuts like So Much Love. Despite not boasting contemporary commercial success, it has since gone on to be a statement album for women in the music industry, and remains indescribably significant today.
One for the gaylist: So Much Love
---
the 1970s.
---
With homosexuality and its more transgressive aspects becoming vocal, the 1970s was the decade where queer culture developed its voice, regardless of how mainstream or accepted that voice was.
Being the dominant genre of the time, rock music, and its burgeoning heavier cousins, was the first to start presenting the androgynous flamboyance in which queer music, for better or worse, was associated with for decades following. Even straight artists, such as David Bowie, Marc Bolan and Lou Reed, began cultivating sexually ambiguous personas, each carrying with them rumours and gossip abundant. Despite this, these were the queer artists who made some noise during this period.
---
Pearl – Janis Joplin (1971) – A figure of the 60s and the sexual freedom that came with it, Joplin's second and final solo record remains her masterpiece — a vibrant blend of R&B and rock that oozes soul through her unmistakable voice.
One for the gaylist: Cry Baby
Goodbye Yellow Brick Road – Elton John (1973) – It seems strange to think that Elton John was ever in the closet, especially when listening to the exuberance of Goodbye Yellow Brick Road and songs like Saturday Night's Alright For Fighting — the Village People of Elton John songs.
One for the gaylist: Saturday Night's Alright For Fighting
The Rocky Horror Picture Show – Various Artists (1975)
Part of me is aware of the near-sacreligious gall to not place Elton John here, but was I ever going to deny the undying influence that Rocky Horror has on generations of queer people? Transferring from stage to screen as the ultimate cult classic, the soundtrack remains just as brash and vivacious as its visual counterpart. The songs here scream queer pride, while also rocking the hell out and carrying the film's narrative surprisingly well. Rocky Horror, as a phenomenon, will always be one of the true figureheads of queer pop culture.
One for the gaylist: Rose Tint My World
---
Being an underground sub-culture at this point, the close alignment between the queers and the punks would surprise no one. Not to say there wasn't a smorgasbord of toxicity in the community, twas the 70s after all, but trans and intersex icons like Jayne County and Vaginal Davis proved that being outside of the gender norm was something to be not just celebrated, but weaponised, which their incendiary music proved.
---
Love Bites – Buzzcocks (1978) – With Pete Shelley being a beacon of open queer identity in mainstream punk, Love Bites, aside from being a power-pop masterpiece, contains some real queer anthems, particularly in the iconic Ever Fallen In Love (With Someone You Shouldn't've?) — not Shrek…
One for the gaylist: Ever Fallen In Love (With Someone You Shouldn't've?)
The B-52's – The B-52's (1979)
One of the true original bands of all-time, there are few groups that can claim the uniqueness of The B-52's. Epitomised on their debut album, songs like Rock Lobster and Planet Claire brim with camp and fun, infectious in ways that speak directly to the daftest corners of your soul. The 60s space age aesthetic only heightens this, while Fred Schneider's sprechgesang commands like the ringmaster of an acid trip.
One for the gaylist: Planet Claire
---
Ultimately, however, disco is what the 70s truly bestowed upon the queer underground. Between the open gender ambiguity and excess of the period, as well as acts like the immortalised Village People, there was a sense of freedom on the dancefloor that never truly left the LGBTQ+ community. This is evidenced by the ball culture in the drag scene that is still culturally thriving to this day.
---
Step II – Sylvester (1978)
I mean what else could it be? It includes the song that is such a pillar of queer musical history that I couldn't name this article after anything else. While Step II boasts a variety of soulful ballads and toe-tapping disco cuts, You Make Me Feel (Mighty Real) is a transcendant piece of dance music, with its indelible groove and euphoric strings. This is all tied together with Sylvester's shimmering charisma, deserving of their iconic status.
One for the gaylist: You Make Me Feel (Mighty Real)
---
the 1980s.
---
As the 80s reared its hairsprayed head around the neon-drenched corner, with it came both increased visibility for the LGBTQ+ community and, similarly a more visible pushback by conservative politicians, with the UK deep in the roots of Thatcherdom and the US suffering similarly at the hands of Reagan. Furthermore, the crushing blow of the AIDs pandemic claimed millions of innocent lives, in what can only be described as one of queer history's most devastating moments. Despite this, glimmers of unity like LGSM showed the bond that the queer family could conjure under times of intense turmoil.
In the early 80s, rock music was beginning to lose its stranglehold on the mainstream charts. Despite this, the personalities of queer icons like Elton John and Freddie Mercury remained untouched in their superstar status, on their way to becoming eternally so.
---
A Kind of Magic – Queen (1986) – While this is hardly the Queen album that people think about when they herald them as one the UK's finest exports, I do have a soft spot for A Kind of Magic for multiple reasons. The least personal of which are; A. this is what led to Wembley '86 and Freddie becoming the greatest rockstar that ever lived and B. I will never not click in time to the title track's intro. Furthermore, the solemn, sometimes derided Who Wants To Live Forever is a hauntingly beautiful foreshadowing of Mercury in the following years, as well as a unintentional memorial to the devastating AIDs crisis.
One for the gaylist: A Kind of Magic
British Steel – Judas Priest (1980)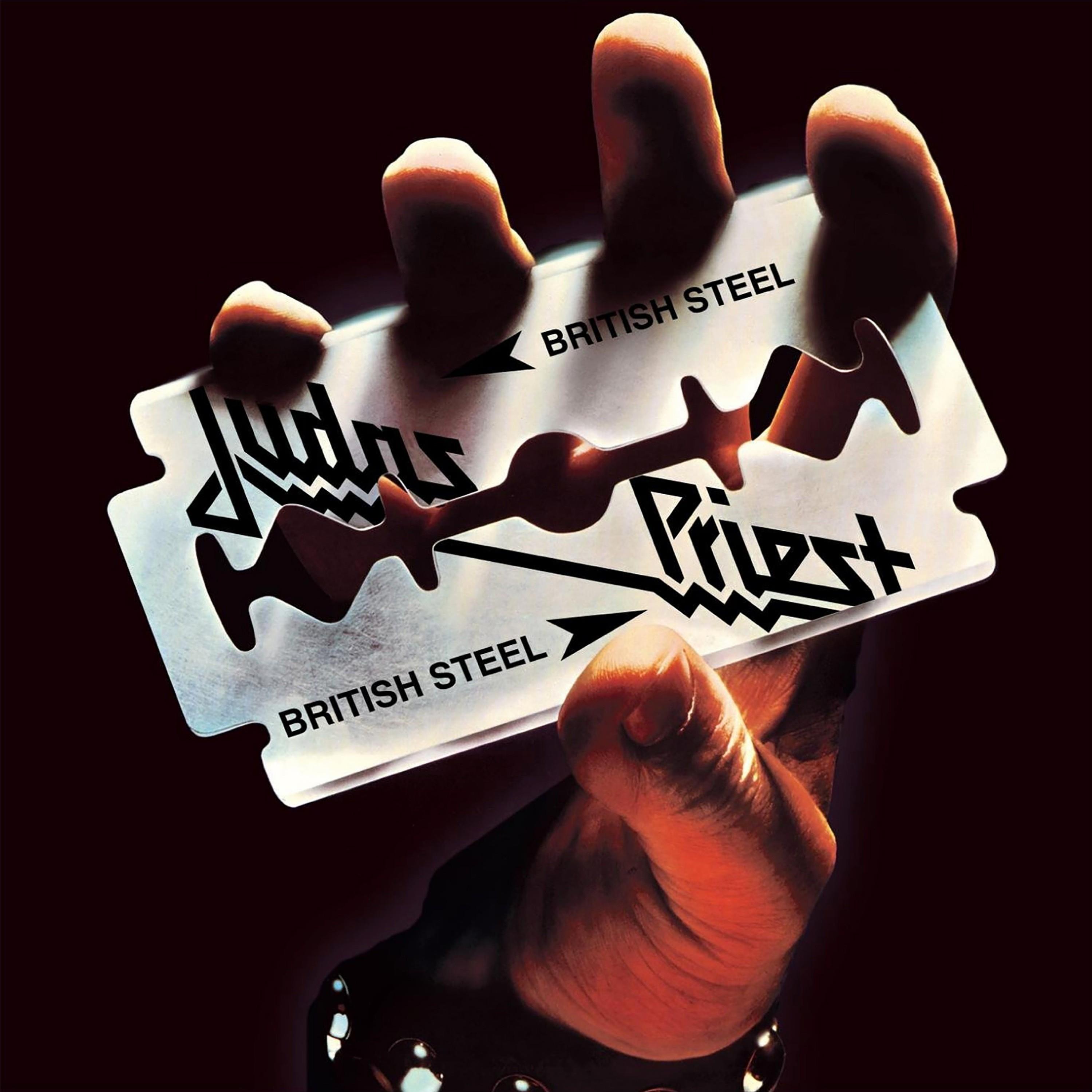 A true legend of heavy metal, Rob Halford — the ultimate leather daddy — made Judas Priest, still one of the genre's most enduring acts, a household name, adapting the biker look into something both intimidating and immediately taboo. With tracks like Jawbreaker and Grinder, British Steel serves as the band's ultimate hushed (if the word could ever apply to Judas fucking Priest) allusion, as well as a killer metal record that stands among NWOBH's strongest.
One for the gaylist: Grinder
---
In the UK especially, the 80s is seen as a golden age of pop music, with reruns of Top of the Pops being shown regularly and in demand. It goes without saying that it would be nothing without the contribution of queer artists. Not that the huge influence of Madonna and the, dare I say, messiah-esque Grace Jones goes unnoticed, but groups like Dead or Alive, Culture Club and Soft Cell, following success notwithstanding, are forever associated with the genre.
---
Welcome To The Pleasuredome – Frankie Goes To Hollywood (1984) – Like a pure fireball of brash extravagence, everything about Frankie's debut album, from Holly's death-race-announcer vocal delivery to the leather-strapped synthesizers all over this thing, screams a lack of fucks. It was all controversy and explosions — hit me with those laser beAAAAAMMMMMMMSSSSSS!!!!!
One for the gaylist: Relax
Purple Rain – Prince & The Revolution (1984) – One might assume that including Prince, a man who would later turn into a somewhat homophobic Jehovah's witness, is a case of my religious-level bias towards the Purple One. However, that same one would also forget that super-dykes Wendy & Lisa had their creative hands all over this thing, including the diamond synth-funk-rock classic Computer Blue, which features a monologue that, to this day, is the coolest, gayest thing ever recorded.
One for the gaylist: Computer Blue
Age of Consent – Bronski Beat (1984)
While I'm not going to stand on a soapbox and herald this as the best album of the 80s or anything (although it is an overlooked gem), I don't think there was a band formed or album released during that time that did as much for gay visibility than Bronski Beat's Age of Consent. With Smalltown Boy, they not only delivered an infectious piece of synth-pop, but also the heartbreakingly common tale of young gay people in the rural communities being turned upon, finding solace in the city. It's through Jimmy Sommerville's vivid lyrics and the chilling leads that these themes hit home to anyone, gay or straight.
One for the gaylist: Smalltown Boy
---
Branching out from the groups, however, saw the 80s provide stardom for more than a few queer solo artists. Artists like k.d. lang achieved massive success, all the while rejecting the societal gender norms that fuelled pop music at the time. Meanwhile, these artists broke off from the pack, topping the charts as singer-songwriters and preceding the boom in the genre in the following decade.
---
Tracy Chapman – Tracy Chapman (1988) – Iconic in the hearts of dykes the world over, Tracy Chapman's self-titled debut is stacked with the artist's most beloved tracks. While I'm no superfan, you'd be hard-pressed to find me in a mood where singing Baby Can I Hold You at full volume is unlikely.
One for the gaylist: Baby Can I Hold You
Faith – George Michael (1987)
Breaking off from the mega-stardom of Wham! was always an inevitability for ol' Georgios. Luckily, the earth-shaking fervour which recieved transitional single Careless Whisper was a good omen for what went on to be one of the most commercially and creatively lucrative solo careers in pop music. It all started with Faith, however, and the bevvy of glittering pop gems that litter its respectably-consistent tracklist — Father Figure, I Want Your Sex, Monkey and, naturally, the title track; all of these stand nigh-on untouched as 80s pop standards.
One for the gaylist: Father Figure
---
the 1990s.
---
As the 90s brought with it the inbred embreyo of the "age of information", queer music once again found itself in the underground for the most part; at least the good stuff was. Despite Melissa Etheridge and Ani DiFranco enjoying considerable success, and Janet Jackson's jaw-dropping The Velvet Rope containing one of the most well-rounded gay portrayals by a straight artist at the time, indie and alternative rock was where much of the queer music of the time could be found.
---
Angel Dust – Faith No More (1992) – With founding member and keyboardist Roddy Bottum coming out in the subsequent year, FNM's 1992 release, much like British Steel, packed many a sly wink to the taboos around the LGBTQ+ culture. This includes the graphically-lyriced Be Aggressive, a raging alt metal tornado featuring Mike Patton as possibly the most powerful bottom of all.
One for the gaylist: Be Aggressive
Placebo – Placebo (1996)
Cutting through the suffocating normalcy of Britpop like an eyeliner chainsaw, Placebo, and Brian Molko, took the UK alternative scene by storm with lead single Nancy Boy and it's "gender-bending" content. A song so blatantly queer in the most 90s of ways, it set the instrumental tone of the album also, with its grinding guitars and hooky melodies.
One for the gaylist: Nancy Boy
---
Stateside, however, the rise of grunge, riot grrl and the alternative scene at large attracted a huge LGBTQ+ presence, resulting in queercore being born. Labels like Outpunk, Buzzsaw and Mr Lady became beacons of queerness, launching acts like Pansy Division and Fifth Column to become somewhat legendary, whilst following the lead of earlier trailblazers like The Apostles and The Dicks. The DIY ethos of early punk became essential to a movement that rejected the social infrastructure which failed them, and aided in the creation of a new and beautiful culture.
---
Personal Best – Team Dresch (1995) – Another queercore staple, Team Dresch's openly dyke-wise debut album is still reverberating among queer punk bands today. I can't tell you how many gigs I've been to to hear a local band of gays play their spin on Fagetarian and Dyke — it's pretty much omnipresent at this point.
One for the gaylist: Hate the Christian Right!
Dig Me Out – Sleater-Kinney (1997)
Alongside contemporaries like Bikini Kill, Veruca Salt and L7, Sleater-Kinney reigns as one of the strongest to come out of riot grrl, crossing over into mainstream success across the decade. Across the 13 tracks of Dig Me Out, one of their multiple opuses, the trio show exactly why they are worthy of such praise, with some of the most biting guitar rock of the post-grunge era. While the circumstances of Carrie Brownstein being outed by Spin (who seemingly made their living outing alt musicians in the 90s (fuck Spin btw)) still gets my goat, it does mean I can tribute such an awesome album properly, which is lush.
One for the gaylist: Dig Me Out
---
the 2000s.
---
I've always thought the 00s, the years in which I was born and grown, was a mysterious decade. While I think back on it with nostalgia and fondess, it was a stylistic car crash, especially musically. Decadent rap videos rubbed alongside emo tragedies and pop group superficiality; t'was an odd time. Unlike the decades before it, the queer figures of this period — Brandi Carlisle, Yo Majesty, Antony and the Johnsons, to name a few — were eclectic and seperate, therefore marking queer music as such too.
The pervading trend in rock music at the time, especially on our side of the Atlantic, was dance-rock — indie rock with an emphasis on danceable beats — that jumpstarted many a fledging band of teenagers with floppy haircuts.
---
Standing in the Way of Control – Gossip (2006) – One could argue that Standing in the Way of Control, and Gossip as a band, is built off of one great single — which they definitely are. However, in the years since, lead singer Beth Ditto has gone on to become an inspiration for body positivity and queer empowerment, which can only be applauded. That said, not to take away from Standing in the Way of Control as a rallying indie banger, with a criminal bass groove and mind-melting vocal performance.
One for the gaylist: Standing in the Way of Control
Feminist Sweepstakes – Le Tigre (2001)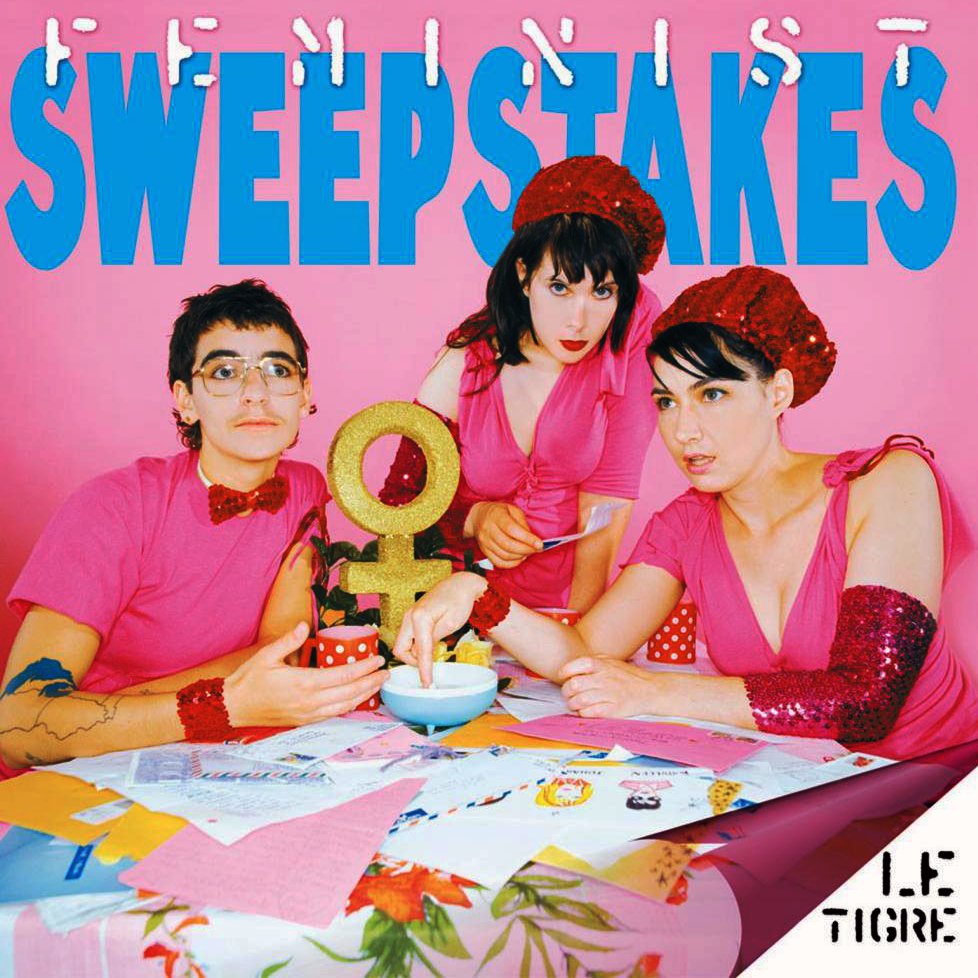 Honestly, I'm just glad we could fit honorary super-dyke Kathleen Hanna in this article somewhere, and to think we can honor actual super-dyke J.D. Samson in the same article! What we call an absolute jackpot in the business. It helps too that Le Tigre's sophomore release is as good as their groundbreaking debut, with nothing, from the radical and uncompromising politics to the stunting electro-punk, being at all diluted. It's a vehicle for a message, sure, but this vehicle has been pimped with fiery sonic decals.
One for the gaylist: F.Y.R.
---
The charts also welcomed a bevvy of electro/dance/pop (can you tell it's not my thing really) that followed on from the house and eurotrash of the late ninties. Much like the disco and 80s pop that came before it, this genre would go onto to define the playlist of skanky gay bars the world over, with artists like Peaches bringing artistic credibility to it as well.
---
Scissor Sisters – Scissor Sisters (2004)
Making their bombastic debut in the mid-point of the decade, New York's Scissor Sisters personify the excess and audacity of the queer scene in the Big Apple at the time. This self-titled album, blending rock, disco, electro and pop, is gaudy and opulent, dripping in glitter. Lead singer Jake Shears is a rainbow of charisma throughout, his signature falsettos delivering on some really great lyrics. It's an album that's easy to scoff at, but more fun to enjoy.
One for the gaylist: Filthy/Gorgeous
---
the 2010s.
---
Finally, as we reach the decade that we just left, queer music truly became mainstream. With acts like Years and Years, Tegan and Sara, Sam Smith and Hayley Kiyoko all dominating the charts, not to mention Lil Nas X having the longest reigning no. 1 in history, it really feels like the LGBTQ+ musical canon has arrived. You can also see this in every facet of popular music, with queer art spanning every genre and sub-culture, it's a wonderful thing to see — and incredible to hear.
Despite its beginning as a generally homophobic culture, with everyone from NWA to A Tribe Called Quest stepping in the wrong direction initially, hip-hop in the 2010s became widely accepting. Blends of neo-soul and funk making some of the most eclectically excellent albums in the genre, with artists like Brockhampton and their defacto leader Kevin Abstract taking modern hip-hop aethestics and adding their own idiosyncratic "boy band" twist. Furthermore, you have an artist like Backxwash, using gothic aesthetics and experimental hip-hop to translate the perils of a trans black women. These are just two examples of the subversions queer people have introduced into hip-hop.
---
The Book of Traps and Lessons – Kate Tempest (2019) – The unofficial poet laureate of the UK, Kate Tempest is a hard artist to categorise really, their spoken word shifting in mood depending on the variety of instrumentals that back it. On her last album, moments of intense politics are subsided with captivating gasps of intimacy, making for an emotional sideswipe.
One for the gaylist: Firesmoke
Hedonism – Cakes Da Killa (2016) – Translating the intense fierceness of NY ball culture into southern club rap, Cakes Da Killa's debut full-length is 30+ minutes of direct fire. The beats are bouncing and intense, which the rapper matches with their rapid-fire flows and explosive delivery.
One for the gaylist: Keep It Goin'
Flower Boy – Tyler, the Creator (2017)
A watershed moment for the artist and for queer hip-hop as a culture, Tyler, the Creator's Flower Boy is a triumph of an album, blending neo-soul, trap, hardcore hip-hop and lo-fi into a beast exploring a mirage of themes, notably the rapper's sexuality. Songs like See You Again and November are lushly-produced ballads bursting with colour, while the harder cuts like I Ain't Got Time! and Who Dat Boy manage just balance this out with absolute venom. To transform from a homophobic Twitter troll to a queer auteur overnight is a neck-twist of a power move, but Tyler has spun it into being one of the most interesting artists in the world.
One for the gaylist: See You Again
---
Building on the burgeoning neo-soul and funk trends of the past two decades, the 2010s delivered on an R&B that had a polished sheen to it, like true future-pop should have. Bar none, it's the queer artists of that genre that have reigned among critics and audiences alike, the willingness to blur gender lines creating mystifying characters behind these larger-than-life albums.
---
Blonde – Frank Ocean (2016) – It was a true toss-up between this and Ocean's debut Channel Orange, as it is for most people, but there is a fufillment of potential on Blonde that makes it just a captivating listen. It's conceptually-dense, ingeniously-written and subtly-performed, like the fabergé egg of neo-soul.
One for the gaylist: Pink + White
Chris – Christine and the Queens (2018) – Much like Blonde, Christine and the Queens' sophomore release feels like everything that their debut promised. Released in both English and French-language versions, it doesn't matter if you can't understand the lyrics; this album just radiates sensuality with ease, from its funky, off-kilter instrumentals, to Chris' expressive and impressive vocals.
One for the gaylist: Girlfriend
Dirty Computer – Janelle Monae (2017)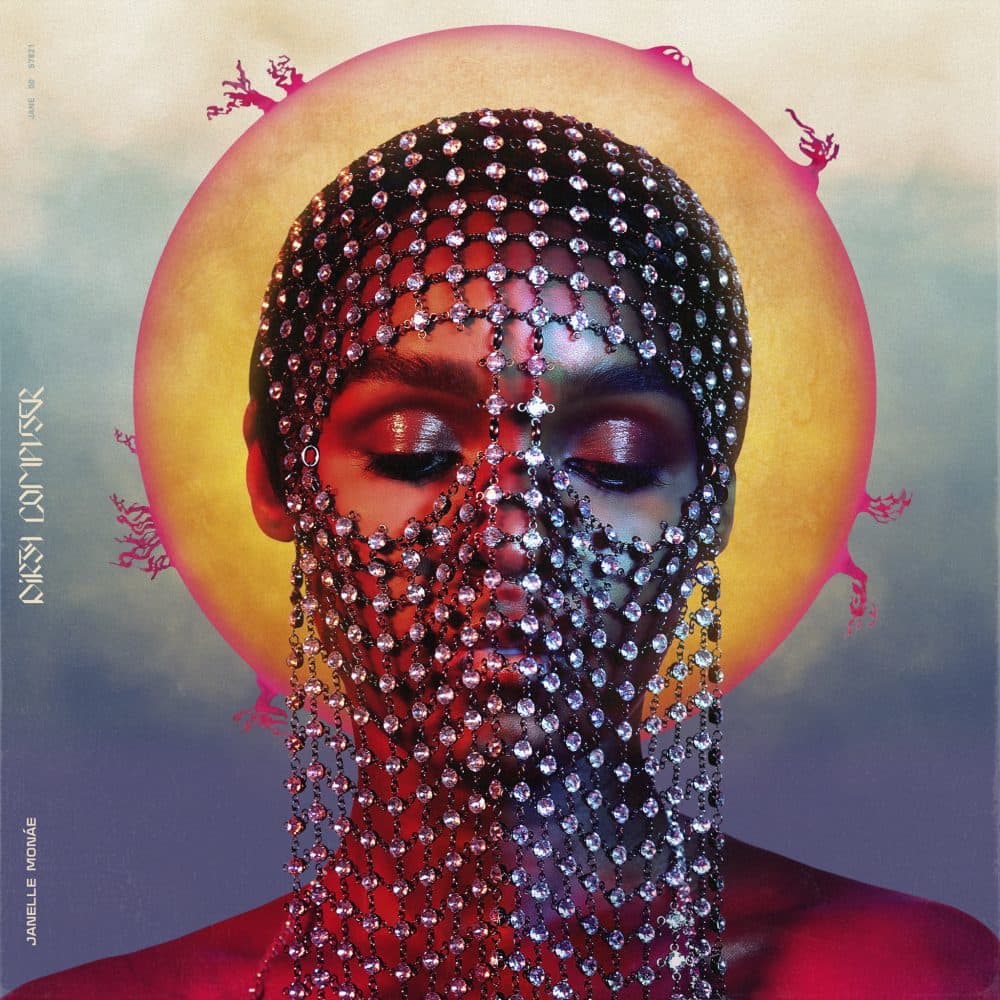 Not to sound like a broken record, but this is, once again, an example of an artist delivering on the promise of their earlier release. While The ArchAndroid and The Electric Lady were an exciting forays into funk and psychedelic soul, Dirty Computer is a coming-of-power moment for Monae, with a stacked tracklist of dynamic cuts, from the uplifting Screwed to the Prince-resurrecting (!!!!!) Make Me Feel to the scandalous Take a Byte. It's an album that reaches every astronomical feat it sets itself.
One for the gaylist: Make Me Feel
---
By this point, rock music has been fully permeated by queer art, leaving an indelible mark on the genre and laughing in the chauvinistic faces of past gatekeepers. The fires of riot grrl and queercore still burn in labels like Philadelphia's Get Better Records and in bands like G.L.O.S.S.. Meanwhile, acts like John Grant, Perfume Genius and the xx all bring a tender introspection to indie rock and chamber pop. These two extremes, as well as the bounty of records in between, should show that rock music is no longer a cis-het club.
---
FRIENDS. LOVERS. FAVOURITES. – The HIRS Collective (2018) – Confrontational, violent and scary. These are words that have long been missing from queer activism, in my opinion, and are words that define the extreme hardcore on HIRS' FRIENDS. LOVERS. FAVOURITES. an album that assaults the notion of queerphobia and complicity with a metal baseball bat. An album as riling as it is unforgiving, it is the antidote to a peaceful injustice.
One for the gaylist: TRANS WØMAN DIES ØF ØLD AGE
Silence Yourself – Savages (2013) – Post-punk savants Savages preceded the late 10s boom in the genre with their debut album. The dense, atmospheric instrumentals create an overwhelming omen for unrest, over which Jehnny Beth acts like a shrouded clairvoyant of distortion.
One for the gaylist: Shut Up
Transgender Dysphoria Blues – Against Me! (2014) – While I'm far from the biggest Against Me! fan walking the earth, there is something wholly uplifting about Laura Jane Grace's bold transition in a culture that could've easily rejected her. It's the period of her life that informed Transgender Dysphoria Blues, which, yes, does have some of those pesky pop-punk and emo twists of the band's earlier work, but also has a soulful tinge of rock & roll in there too.
One for the gaylist: True Trans Soul Rebel
Twelve Nudes – Ezra Furman (2019) – Similarly to Transgender Dysphoria Blues, Ezra Furman's rip-roaring Twelve Nudes owes a lot stylistically to pure rock & roll, with its catchy riffs and skittish personality. There is also a tangy punk kick to many of the songs here, while slower cuts like I Wanna Be Your Girlfriend and Transition From Nowhere To Nowhere emphasise a beauty in existing in the in-between.
One for the gaylist: Transition From Nowhere To Nowhere
Boys and Girls – Alabama Shakes (2012) – It's pure soul to be found in Alabama Shakes' rootsy debut album. Taking the Southern traditions of blues, R&B and gospel, and fusing them with garage rock, the band gaves a rousing spiritual, led by Brittany Howard's stunning, sermonic vocal delivery.
One for the gaylist: Heartbreaker
Hunter – Anna Calvi (2019) – As evidenced by animalistic album sleeve, Hunter is a primal, yet often beautiful, piece of indie music that shifts through instrumental moods and states with ease. From every tribal Indies or Paradise, there's a transcendant Eden, with the only consistents being Calvi's beautiful vocals and guitar virtuosity.
One for the gaylist: Eden
Tell Me How You Really Feel – Courtney Barnett (2018) – Probably Australia's finest export of garage rock today, Courtney Barnett's sardonic lyrics and vocal delivery makes her the ultimate likeable narrator. Their sophomore album Tell Me How You Really Feel expands on this with a bevvy of pitch perfect alternative rock cuts that are endlessly catchy and shamelessly enjoyable, while also being really clever.
One for the gaylist: Charity
Masseduction – St. Vincent (2017) – As one of modern indie rocks most intriguing figures, St. Vincent made her queerness a defining characteristic of Masseduction's brazen sexuality. The title track, in particularly, takes the plastic sheen of the album's instrumentals and applies it to an electronic take on desire and attraction, complete with a filthy glam solo and pleasure-bot backing vocals.
One for the gaylist: Masseduction
Lush – Snail Mail (2018) – Far more than the teenage-angst story it could be written off as, Snail Mail's debut album is a stunning coming-of-age tale for the queer youth. Instrumentally, Lindsay Jordan's guitar playing is unique and intoxicating, their command over the sweetest melodies making it one of the decade's most perfect power-pop albums, in my opinion
One for the gaylist: Heat Wave
Covert Contracts – Control Top (2019)
If you haven't heard of, or listened to, Control Top, that needs to change immediately. It's as simple as that. I feel no tug at my journalistic integrity when I call this band one of the best punk acts of the last 20 years, even off of a single 30-minute release. The noisy, abrassive instrumentals, packed with jagged guitars, menacing bass and tornado drums, are equalled out with a tight hold on new wave melodies. Furthermore, Ali Carter's vocals scream with the urgency that the anarchic lyrics demand — it's adrenaline on vinyl.
One for the gaylist: Straight Jackets
---
You can also find queer artists right on the cutting edge of music, making experimental and abstract noise that reflects how unique our culture is. SOPHIE is an example of one of these artists, a producer whose material has become part of the mainstream, as it were, as a PC Music affiliate, defining what pop music will be in the future. Similarly, we have Dorian Electra, the trans superstar that is writing the rules on bubblegum bass, creating a community of rabid fans.
---
Shaking the Habitual – The Knife (2013) – The latest album from the Dreijer siblings, Shaking the Habitual is everything The Knife has had the potential to be over their 20 year career. The captivating compositions keep the listener hooked across over 95 minutes of content, never feeling stilted or draggy in the meantime. Rumbling polyrhythms, world music influence and Björk-esque vocals all come together in a kaleidoscope of electronica.
One for the gaylist: Without You My Life Would Be Boring
Plunge – Fever Ray (2017) – Taking a much more dystopian approach from her work with The Knife, Karen Dreijer's latest Fever Ray project is distinct in its mechanisation. Tracks like This Country has twisted Krautrockean flavour, like a Kraftwerk track on an LSD drip. Dreijer's sometimes-surreal, sometimes-political, always-ear-grabbing lyrics punctuate the dense instrumentation throughout.
One for the gaylist: This Country
The Marriage of True Minds – Matmos (2013) – Known as the oddities behind Ultimate Care II (the album made of washing machine samples), experimental-duo and couple Matmos have consistently made bogglingly twisted electronica for 25 years now. On True Minds, they're on peak form, with the eerie malfunction-core convulsing and hypnotising throughout its 50 minute runtime.
One for the gaylist: Very Large Green Triangles
Girl With Basket of Fruit – Xiu Xiu (2019) – A truly harrowing listen, Girl With Basket of Fruit is a sonic nightmare — but you should expect nothing else from Xiu Xiu. From the stabbing runs of the title track to Mary Turner Mary Turner and a song so horrific and guttural, it'll haunt you for day. Girl With Basket of Fruit is not a listen for a weak-hearted.
One for the gaylist: Girl With Basket of Fruit
Not Passing – comfort (2019)
Taking cues from all the experimental albums above, the debut album by Glaswegian no-wave/post-punk duo comfort is one of the decade's wildest electronic projects, and one unapolgetically queer. Over spaceous, droning beats, frontwoman Natalie rails against a conservative society that doesn't, and doesn't care to, understand the trans experience, with a cutting, pitch black wit and a vocal delivery that is fed up with your shit. At only 20 minutes, it sits on its own as a rough, unwashed beast of truth and beauty, and shows comfort as having unlimited potential.
One for the gaylist: Not Passing
---
If you've made it this far, you have now got a hot, if varying, Pride playlist for every mood. If you made it this far and actually read it all, I can only apologise for wasting your time, this drivel was mainly aesthetics. Queer art is the secret lifeblood of this industry and, while almost all of these records are Western, it continues to thrive (under differing levels of duress) across the world. So, this Pride month, a Pride month where we're all indoors and can't be obnoxious at Tory scum until they vomit inbreeding and vitriol, take some time to support your local queer artist; do a tweet, buy a merch or just give 'em a listen, you'd be doing yourself a favour if anything.
– milo.